Broom Buckets
Easy adjustability and a reversible bolt on cutting edge as standard.
Norm Broom Buckets are ahead of the competition.
The Norm Broom incorporates a low maintenance design and is available with an optional gutter brush. The Broom bucket also incorporates easy change rubber skirts to further the life of your broom. The Norm Broom will save you time, money and increase your productivity and efficiency. Available to suit Mini Loaders, Skid Steers, Backhoes, and Telehandler style machines.
Further info:

Easily adjustable!
Reversible Bolt on Edge
Simple brush replacement
Optional gutter brush now available!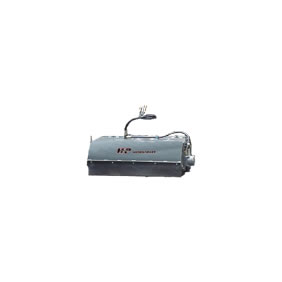 SFB
Host machine size:
Mini Skid Steer Loader
Sweeping width:
1150 mm
Brush Diameter:
350 mm
Direction of Travel when Sweeping:
Forward or Reverse
Bucket Capacity:
0.1 m³
Drive Mechanism:
Direct Drive via Coupling
Side Broom Option:
No
Hydraulic Flow Required:
25 - 60 lpm
Cutting Edge:
Weld-on
Mass:
138 kg
Bucket Broom Model:
SFB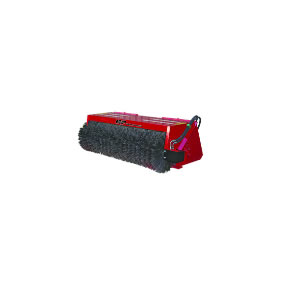 RW
Host machine size:
Skid Steer (Wheeled & Tracked) Loader
Sweeping width:
1600 mm, 1700 mm, 1800 mm, 2000 mm
Brush Diameter:
500 mm
Direction of Travel when Sweeping:
Reverse
Bucket Capacity:
0.23 m³
Drive Mechanism:
Direct Drive via Coupling
Side Broom Option:
No
Hydraulic Flow Required:
35 - 90 lpm
Cutting Edge:
Bolt-on
Mass:

1600mm bucket, 325kg
1700mm bucket, 335kg
1800mm bucket, 345kg
2000mm bucket, 385kg

Bucket Broom Model:
RW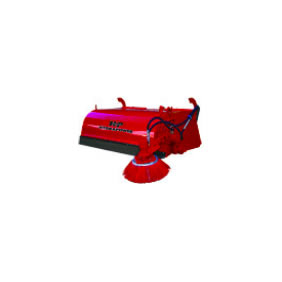 FB
Host machine size:
Skid Steer (Wheeled & Tracked) Loader
Sweeping width:
1600 mm, 1700 mm, 1800 mm, 2000 mm
Brush Diameter:
500 mm
Direction of Travel when Sweeping:
Forward or Reverse
Bucket Capacity:
0.23 m³
Drive Mechanism:
Direct Drive via Coupling
Side Broom Option:
Yes
Hydraulic Flow Required:
35 - 90 lpm
Cutting Edge:
Weld-on
Mass:

1600mm bucket, 340kg
1700mm bucket, 350kg
1800mm bucket, 360kg
2000mm bucket, 400kg

Bucket Broom Model:
FB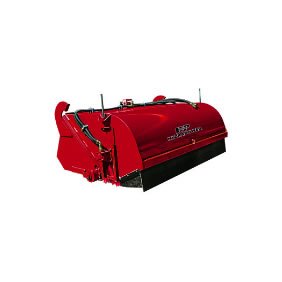 RBH
Host machine size:
Wheel Loader (8 -13 tonne)
Sweeping width:
1800 mm, 2000 mm, 2400 mm
Brush Diameter:
860 mm
Direction of Travel when Sweeping:
Forward or Reverse
Bucket Capacity:

1800 mm bucket - 0.3 m³
2000 mm bucket - 0.4 m³
2400 mm bucket - 0.5 m³

Drive Mechanism:
Direct Drive via Coupling (2 Hydraulic Motors)
Side Broom Option:
Yes
Hydraulic Flow Required:
120 - 200 lpm
Cutting Edge:
Weld-on
Mass:

1800 mm bucket - 950 kg
2000 mm bucket - 1050 kg
2400 mm bucket - 1200 kg

Bucket Broom Model:
RBH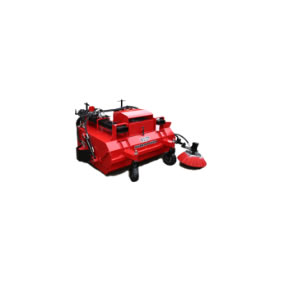 DB
Host machine size:
Fork Truck (2.5 - 4.5 tonne lifting capacity)
Sweeping width:
1400 mm
Brush Diameter:
500 mm
Direction of Travel when Sweeping:
Forward
Bucket Capacity:
0.25 m³
Drive Mechanism:
Direct Drive via Coupling
Side Broom Option:
Yes
Hydraulic Flow Required:
30 - 60 lpm
Cutting Edge:
Weld-on
Mass:
440 kg
Bucket Broom Model:
DB